This weekend, I attended a two day Nicole Wilde seminar in Ohio. More on it tomorrow. The first day was about helping fearful dogs.
MANY techniques were discussed. As the owner of two fearful, anxious dogs, I was particularly interested in this topic. One of the things discussed was how classical music with a certain tempo has been clinically demonstrated to help calm dogs. I had heard of it before, but it really piqued my interest yesterday.
Through a Dog's Ear
(Volume One) is nine classical pieces, which have shown to calm 70% of dogs in a shelter environment and 85% of dogs in a household environment.
I bought two copies at the seminar, thinking this would be a fun giveaway. One for myself, one to give away. I will be reviewing it later this week, and want to read about the winner's thoughts on it, if they choose to keep it for themselves.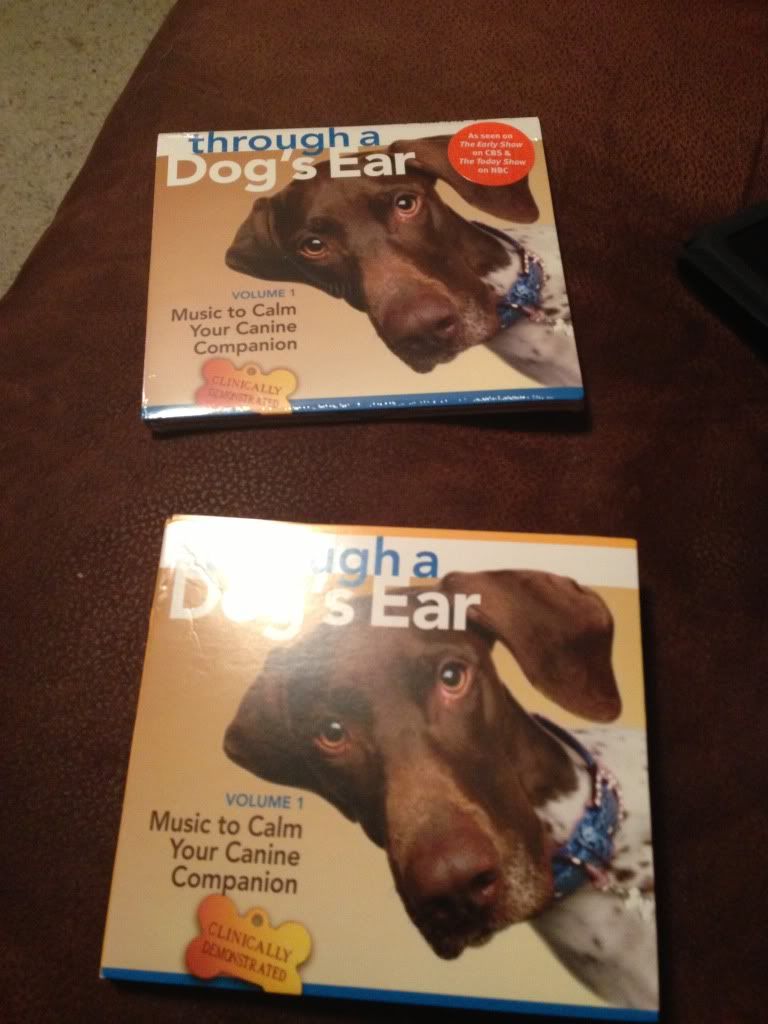 To enter, leave a comment with your thoughts on music to calm dogs. Minimum 12 entries for giveaway to take place. Winner will be randomly selected after 7 pm EST on Wednesday, May 15, 2013.